Meet Dr. Shannon Peacock at Day Chiropractic
Dr. Peacock believes in educating his patients to take control of their own health so they can live life to the fullest. As a licensed chiropractor, he works with each patient to get to the root of their pain. He helps them reach their wellness goals through chiropractic, soft tissue therapy, corrective and rehabilitative exercise, nutritional advice and mindfulness. Learn more about Dr. Peacock in the Q&A below.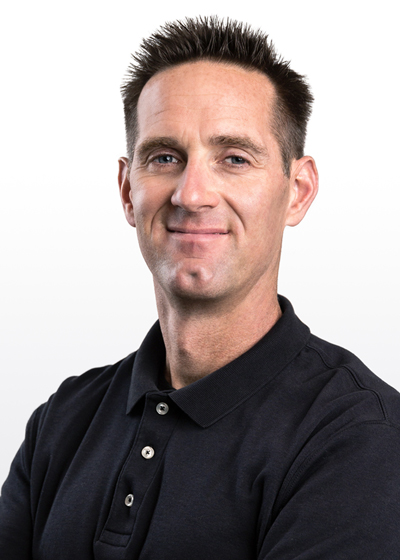 Q: What's your favorite thing about being a licensed chiropractor?
It means a lot to be able to help people get out of pain and live up to their greatest potential.
Q: Can you share your best success story from treating a patient?
It's hard to choose a single success story because they are all so unique. I think the most rewarding success stories for me are when patients get out of pain or discomfort. Many continue with ongoing chiropractic care because it enables them to fully participate in the activities they enjoy and increases their quality of life.
Q: How has the pandemic changed or altered chiropractic care?
The pandemic has not changed chiropractic care beyond taking the necessary precautions of wearing masks.
Q: What myth do you often have to debunk about chiropractic care?
Most people come in believing that chiropractors only work on joints, when in fact it is a whole-systems approach. Everything in our bodies is connected in some way and adjustments do affect joints, muscles, other soft tissue, nerve conduction, blood flow, etc. The list of connections is long.
Q: What advice would you give your younger self (before becoming a chiropractor)?
I would tell myself, get your butt in gear, become a chiropractor sooner. There is so much to learn about the human body that even a lifetime is not enough to learn it all, but the sooner you start on the path the closer you can get.
Q: What's something unique to Day Chiropractic compared to a chiropractic franchise?
It's the personal connection we have with our patients. The time we take to really get to know them and educate them about their health and wellness is phenomenal. Patient education and personal relationships are a huge part of any healthcare profession, especially chiropractic.
Q: How does your knowledge as a certified yoga instructor impact the care you provide?
It informs what postures, exercises or movements I recommend to patients to help them hold their adjustments and retrain their movement patterns in better alignment. Yoga also goes far beyond the asanas and encompasses other powerful aspects like breath, nutrition and meditation. Much like chiropractic, yoga is a way of life where optimal health and wellness are elegant outcomes.
Q: How would you describe your own methodology and approach to chiropractic care?
I strongly believe in the three main tenets of chiropractic: traumas, toxins, and thoughts contribute to disease, and to achieve and maintain optimal health and wellness, you must address all three. I am a diversified adjuster, having studied a range of techniques and believe in working with patients to determine which methods work best for them. I am emphatic that therapeutic movements and exercise helps optimize the momentum and alignment provided by an adjustment. I customize my treatment protocols and recommendations to each patient based on their bodies and their health goals. I am constantly looking to expand and refine my skills and knowledge.
Q: In addition to yoga, what are some favorite activities you enjoy outside of work?
Hiking with my beautiful future wife and our pack of 4 dogs, as well as running, biking, skiing, snowboarding, snowmobiling, dirt-biking, swimming, surfing, learning, moving, relaxing, reading, eating, and just being.
Q: What is your go-to chiropractor doctor joke?
I actually don't have one yet, I'll have to work on that. I'm open to suggestions.
Q: If you could eat only one thing every day for the rest of your life, what would it be?
Peanut butter and celery.
Q: If not a chiropractor, what else could you see yourself doing?
I would be a Yoga instructor.
Q: Anything else to share for the curious out there?
You'll have to come in and meet me to find out.
Request Appointment
If you're currently experiencing lower back pain, you may benefit from non-surgical chiropractic treatments.
Here at Day Chiropractic, we're dedicated to resolving your physical ailments with treatment plans tailored to your individual needs. Make your appointment today.

Request an Appointment

Request your appointment today using the form below or
feel free to call us at 775-853-3343 to talk to us directly.